Tenika Small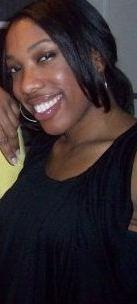 Tenika Small grew up in Marin County and attended Redwood High School, where she graduated in 2003. She holds a Bachelor of Arts in Communication with an emphasis in Public Relations from San Diego State University.
She began playing the drums at the age of 15 to temporarily fill the void and has been active on the worship team ever since. She is passionate about the youth and aims to do all she can to bring the truth of Jesus Christ to those that don't know him.
She enjoys fitness and nutrition.
She is the daughter of Ronnie Small and grand daughter of the Late Pastor Fred Small.